Fast Tips to Make Your Building Process a Breeze
It may not be move-in day yet but congratulations are in order: You've decided to build your own custom home!
What a significant milestone in life! No more putting up with a bland, spec house that looks like the rest of the street, and no more compromises on structuring your life around the house. You're on track for a designed home living on your own terms, a brand new lifestyle to look forward to!
However, designing and building your own house can feel like moving mountains at times, with plenty of frustrating obstacles along the road …
Banks may not loan out the money you need, the architects you hired can't come up with the blueprints they promised, and the back and forth between you and the builder crushes your move in date and costs more money unnecessarily.
Your dream home will become a nightmare if you are not prepared.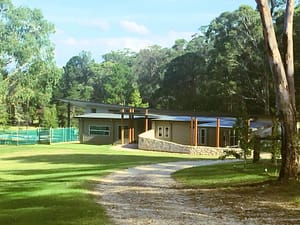 At LT & Associates, we wanted to harness our years of experience working with custom home builders to give you 5 ways to fast track your building process, so you can move into your dream home ASAP!
Use these five tips to expedite your move in date and make the building process a breeze from beginning to end.
1. Know your budget from the get-go!
You have to know your budget and how much the bank is going to give you from the outset.
You need to know your limits, and the standard of what you're going to get out of that budget, otherwise you will be dictated by builders' preferred products, and their high margins, instead of getting the best bang for your buck.
It may take extra time on the front end to figure out how much the bank will give you in addition to what you set aside, but we strongly suggest getting a solid number from the bank first.
We have seen too many people take on serious debt to complete their building process or move into a flimsy home made of cheap materials all because of lack of budget control.
Before you sketch out the image of your dream home, make a final, realistic budget for the entire project.
2. Engage with an architect to turn your lifestyle wishlist into a practical plan
Sit down with an architect and layout your non-negotiables – the elements of your dream home you are not willing to compromise on.
To avoid moving into a home you are not impressed with every day, make sure the blueprints clearly show how your design should be built.
An architect can make sure the design you need is clear cut and refine an impossible idea you have into something possible for the builder to accomplish.
And since you already know your budget you will be able to assess if there's room for any lavish additions (this is your dream home so why not, right?). If there are elements that eat too much of your budget you can also make sure your must-haves stay in the blueprints and are built to perfection come move in day.
3. Assure your design doesn't raise the local council's eyebrows
Playing by the rules is crucial to making sure your building process moves quickly!
Whether you are building in a rural or dense city area you need to do your due diligence with the local council to confirm your project complies with their boundaries. If you do they will prioritise your approval process over others in their pile.
Plus your dream home will be a nightmare if it destroys the koala population in that area or washes away in flood when it rains a centimetre or two.
Before you evict the koalas and turn your home into a houseboat make sure your development complies with local council regulations.
4. Engage with builders as early as possible
A builder you do not know or have any sort of relationship with will cost you time and money.
Every. Single. Time.
Start engaging with builders early even if it's an initial phone call while still developing plans with your architect.
This will help you scout out the honest workers and the crooks as well as give you a practical insight into how your dream home can be even better! These builders have been at it for a long time and can give you extremely helpful ideas to take your custom build from good to great.
You can bring your non-negotiables to the first conversation so they know your must-haves from the moment they lay the foundation.
In fact, at our firm, we won't proceed with plans until you have an estimate from the builder. This assures we can get council approval and move you into your dream home as soon as possible.
5. Document everything!
This may sound tedious but it is the most effective tip on this list.
Write and schedule everything out from the moment you put your budget together.
Without proper documentation, builders have to stop and ask you questions at every single corner and every single brick. These pauses in building cost an immense amount of time and create nothing but frustration for you.
With everything they need already written and planned out the builder can get on-site and get to work without skipping a beat.
Your phone won't constantly buzz with questions and pointless updates. It will ring at the end of the process with a happy builder on the other end asking:
"Wanna see the finished product?"
However you slice it, building your own home is a process and a stressful one at that.
These tips will make it way easier and a far more pleasant experience for you and the builder.
Stop dreaming and start turning your plans into reality by using these 5 tips today.